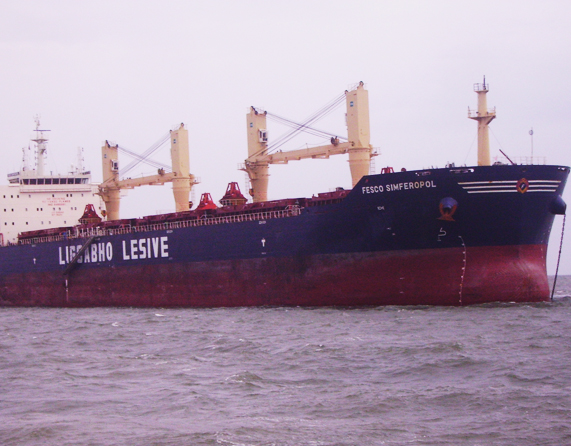 Welcome to
Global Marine Supply Company
Global Marine Supply Company (GMSC) was established in 1997 to provide the best chandelling services to Shipowners, Vessel Operators, Ship Managers Agents through all the Indian ports. Global Marine Supply Company (GMSC) is a privileged supplier to over regular container vesselscalling at Nhava Sheva Port (JNPT ,NSICT & APMT) Mumbai Port, GMSC headquarted in New Mumbai, the happening commercial hub for shipping industry, is just 20-25 minutes at a call. Therefore, GMSC is ableto Cater to each & every requirement of its client at short notice. Today GMSC has spread its wings to offer its most reliable, efficient and timely servics around the world.Global Marine Supply Company (GMSC) has grown manifold since its inception. Its constant endeavor to offer speediest services to clients consistent quality enabled to survive and grow in stiff competitive world. GMSC's small size has never been the limitation to serve its customers bettter, rather it has given an advantage of being flexible & speedier to offer effective services. GMSC's operation team is available to clients, round the clock. GMSC offers almost every technical and non-technical services in ship chandelling. GMSC cherishes the vision and commitment to be the most preferred and largest ship chandlers in coming years.
" Our Strength lies in our customer's satisfaction.Our customer's satisfaction is simply a refelction of our Quality Services in shortest possible time. Therefore,our aim of our business is to satisfy our customers to the fullest". - Mr. Ajay Joseph
Global Marine Supply Company is to provide best Ship Chandelling Services to ships during its stay at ports, at fastest speed and wigh highest Quality.
We are committed to develop, implement and maintain an effective Quality Management System in Compaliance with the international standard.